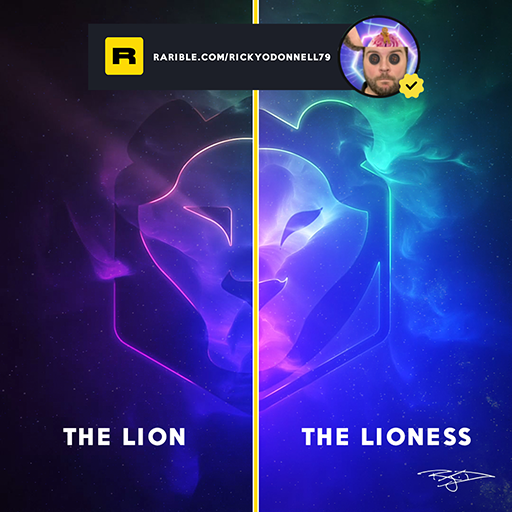 Unleash Your Inner LION
We all have a Power within, an inner lion that needs to be free.
Watch this loop-able hypnotic animation call your inner beast, your power, your genius. Be prepared to be a better version of yourself.
Release the conflict of both the conscious and the subconscious mind.
Relax as the tones prepare you for what is to come. Explore the world through new eyes, then when you open your eyes, be a better version of yourself.
Join the NFT Pride of Lions by adding these mesmerising NFTs to your collection.
Have a Zest For Life
Life is short Squeeze all you can out of it and live every day. If life throws you Lemons be sure to make lemonade.
Part of the LION Series simple abstract representations of quotes into art. From every adversity comes the seed of opportunity.
Soon to be minted as an NFT with high res downloads watch this space.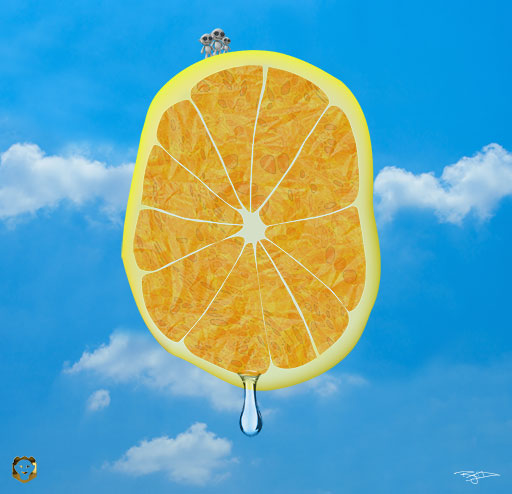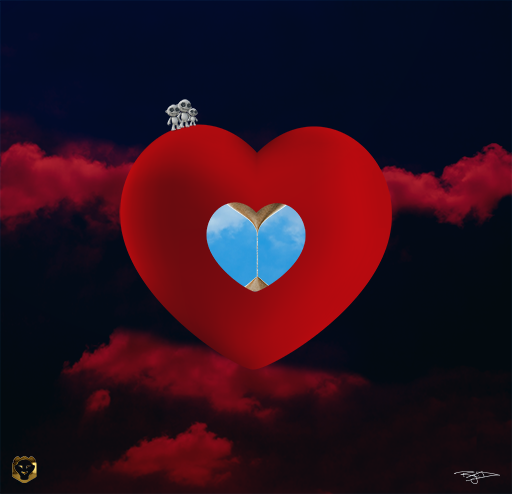 How Children Spell Love
This is a 1 of 10 LIMITED Edition NFT with a downloadable link to a higher res image for print only on rarible.
Inspired by being a father of three you can see the representation of three children on top of the heart the why for all parents.
This piece is a reminder to not work all the time, step back and enjoy life your children grow up so fast. Don't miss the investment of memory hooks, once purchased the #NFT unlocks 2 versions one in the present and one on the other side this depicts the latter looking through the heart to a window of the present.
Don't live a life of regrets enjoy spending time with your family, create life memory hooks after all no one ever put on their tombstone I wish I worked an extra hour.
We can be busy in our worlds and forget the simplest of things.
The one simple thing is how children spell LOVE.
LOVE = T I M E
Pot of Bitcoin
At the end of the Crypto Rainbow Lies a Magical Pot of Digital Gold.
Will you be lucky enough to grab one of these magical Pots of Bitcoin.
Look after this NFT add it to your collection, and over time its value and magic will increase…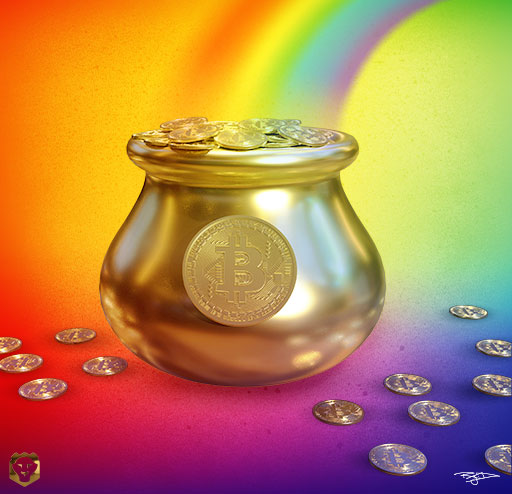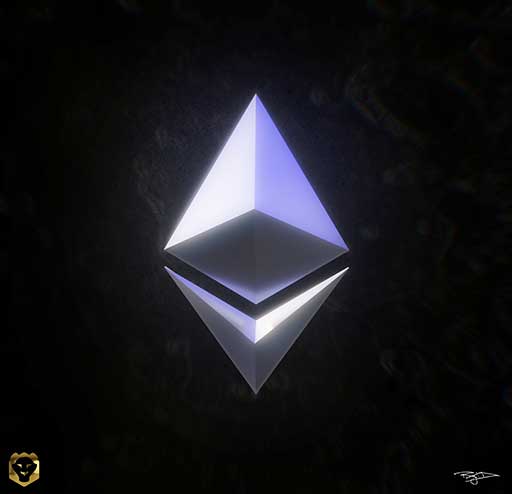 Ethereum To The Moon
Ethereum is the second-largest cryptocurrency by market cap, after bitcoin. This NFT celebrates Ethereum Going To The Moon with a hypnotic loopable animation that will put you in a trance.
With its pulsating tones, it will hypnotise you to a restful state in aww of its achievements and those to come, but relax your crypto soul.
Synch your mind, body and soul to the Crypto Universe, sit back relax and welcome your future success and inner peace.