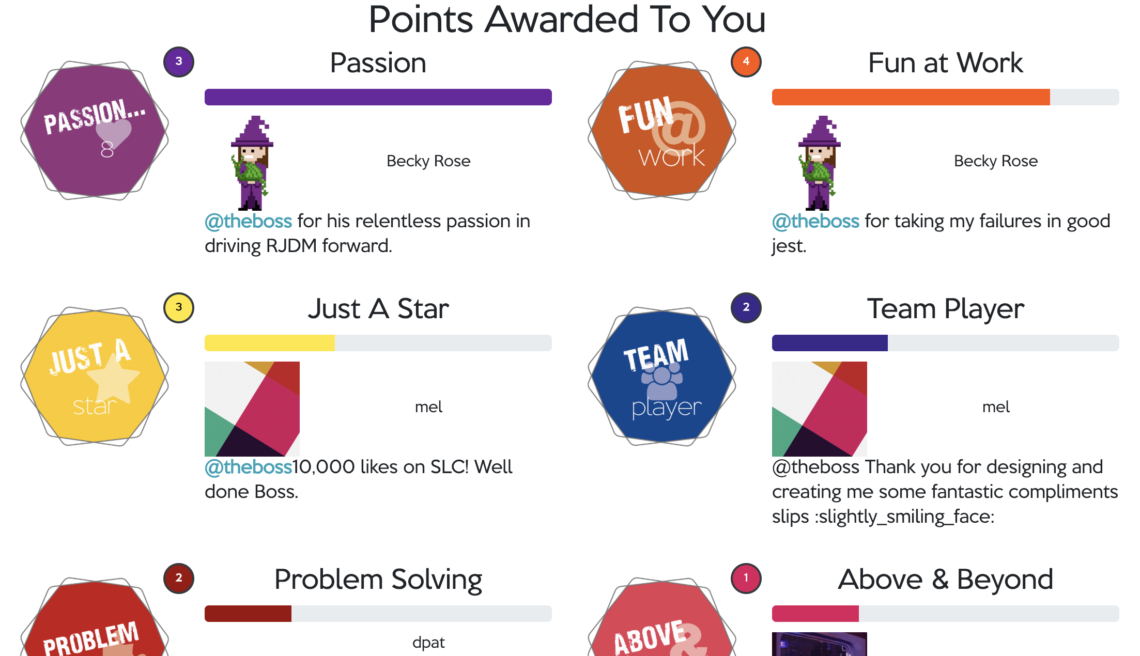 THE IMPORTANCE OF A STRONG COMPANY CULTURE
---
DO ANY OF THE FOLLOWING SOUND FAMILIAR?
– Low staff engagement
– Poor communication
– Lack of structured reward and recognition
– High staff turnover
– No sense of team spirit
– Spending on staff incentives but no real improvement
– Problems instilling positive company values and culture
The truth is these are all problems in every business and over the past 18 years we have experienced all of them and we continue to do so.
The important thing is to learn from your mistakes and implement and improve.
HOW DO YOU DESCRIBE A CULTURE?
An organisation's culture consists of the values, beliefs, attitudes, and behaviours that employees share and use on a daily basis in their work. The culture determines how employees describe where they work, how they understand the business, and how they see themselves as part of the organisation.
WHAT IS MEANT BY THE CULTURE OF A COMPANY?
Corporate culture refers to the beliefs and behaviours that determine how a companies employees and management interact and handle outside business transactions. Often, corporate culture is implied, not expressly defined, and develops organically over time from the cumulative traits of the people the company hires.
WHY CULTURE IS IMPORTANT IN A COMPANY?
A strong culture, in which members agree upon and care intensely about organisational values, can improve business performance by motivating employees and coordinating their behaviour towards a vision and specific performance goals that benefit the company.
WHAT IS THE CULTURE OF YOUR WORKPLACE?
Culture is the character and personality of your organisation. It's what makes your organisation unique and is the sum of its values, traditions, beliefs, interactions, behaviours, and attitudes. Here's an overview of why workplace culture is important, what affects it, and how to define it.
WHAT CAN YOU DO TO IMPROVE YOUR COMPANY CULTURE?
There is a great book called Delivering Happiness by Tony Hsieh once you have read this book and implemented your company culture I strongly suggest reading POWERFUL by Patty McCord who wrote the culture deck for NETFLIX.
First you need to define a culture within your business, then you need to implement it within your business. As your business grows and people leave your business your culture may naturally evolve and change and you will find yourself back at square one but on a slightly different path.
It is important however to remember to thank and lead your team. Being a leader of a business can be a lonely place but you can get joy watching your teams learn, grow and celebrate successes, we will write a separate article on this
But this is the reward today. People want instant gratification more than ever before, no one goes to work wanting to do a bad job, people don't know what they don't know. But do you thank people for doing a good job?
THIS IS WHY WE CREATED TiM.
TiM is not a perfect system but it is an Awesome system, it says thank you to all your team members for doing a good, awesome and amazing job, no matter how big or how small.
When you come into work and see a thank you on the big screens that in itself is a massive feel good emotion.
If you would like to look at or trial TiM be sure to click the button below, I will add to this article over the coming weeks.
Go to TiM