---
Minting price will be 0.07 eth.
---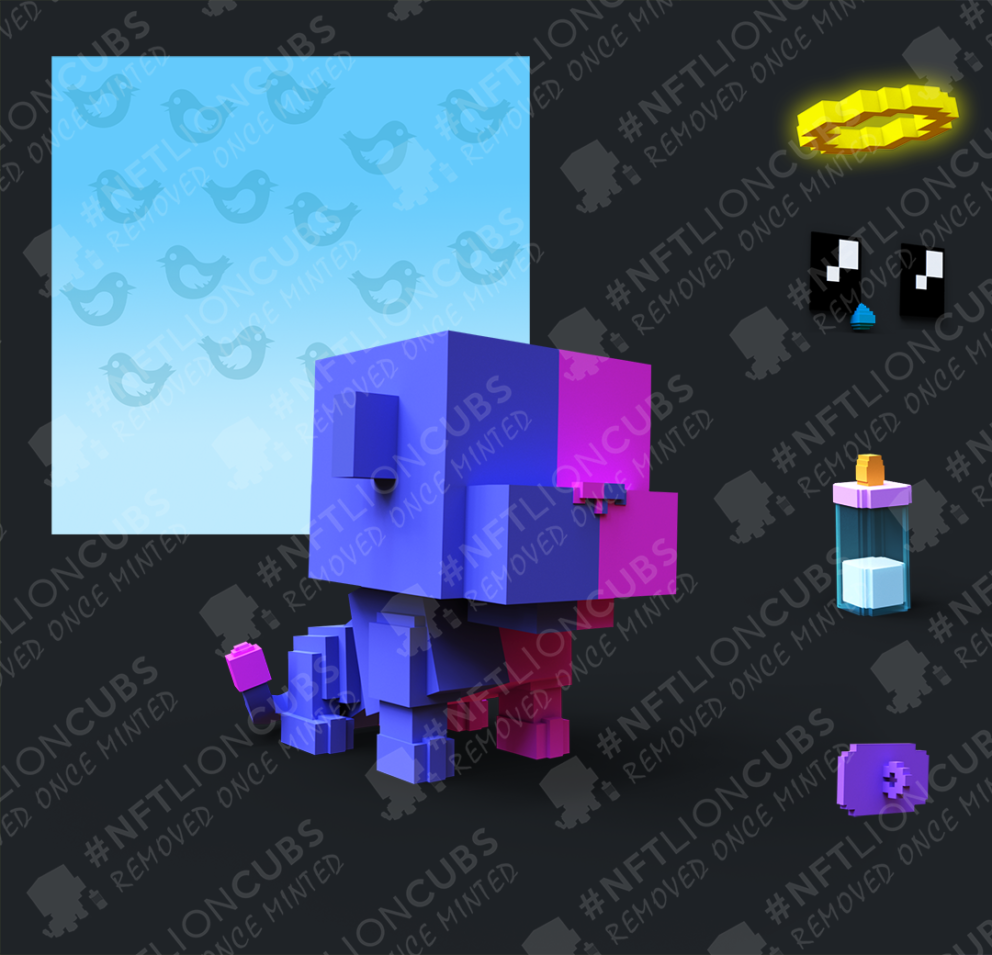 #NFTLIONCUBS
Too many options to choose from
Multiple Backgrounds
Bodies
Crowns
Lazers
Horns
Toys
Dummies
Eyes
Wings
& MUCH MUCH MORE!
You will be spoilt for choice with the #NFTLionCubs Generator.
NFT Lion Cubs are the next generation of the OG NFT Lions.
The NFT Lion Cubs have been handcrafted by Ricky O'Donnell & RJDM Studios. Each component has been placed into carefully created layers that can be composited programmatically, currently with over 300 million possible combinations & only 5,000 lion cubs. The chances of the same NFT Lion Cub appearing again is extremely rare.
5,000 NFT Lion Cubs will be mintable from this webpage by
– Connecting your Metamask wallet.
– Generating a NFT Lion Cub.
– Once you are happy with the chosen NFT Lion Cub.
– You will be able to give your Lion cub a name, think carefully as the name is permanent.
– Click mint & sign the cost & gas fees.
– The NFT Lion Cubs will then appear in your wallet once confirmed on the blockchain.
Once The NFT Lion Cubs are sold out you may be able to buy an NFT Lion cub on the secondary market.
So with most NFT collectible projects you genuinely blind mint, so you end up buying multiple copies of a project in the hope to get something cool. In most cases people sell on secondary what they don't want at a loss to get rid of the unwanted NFTS which in turn reduces the floor value.
Now imagine if you could choose what you mint so you wouldn't have to wait for a reveal the generator would create an NFT Lion Cub and you would decide if you adopt or not.
This is where the generator is different, we have no idea what the combination of cubs will be when they are generated but we do know if you do not mint what is generated you could potentially lose the cub forever or click the generate 100s of millions of times to bring the one you want back.
For this reason what will be rare, common or in demand will be entirely up to the NFT Community, the power and the future of the NFT Lion Cubs is in your hands, question is do you feel lucky. But hopefully you will have fun choosing your cubs. You can keep pressing generate until you are happy. You can then name your NFT Lion Cub so choose wisely.
Visit Metamask setup a crypto wallet
Once you have your wallet be sure to transfer or add Ethereum to your wallet in order to be able to purchase an NFT Lion Cub
This particular collection is limited to 5,000 only, so choose the NFT Lion Cubs you want to mint carefully, but be sure to have fun using the generator!
You will be able to choose your NFT Lion Cubs name, so think carefully as this will be important should you wish to put your NFT Lion Cubs up for adoption in the future.
The NFT Jungle ROAD MAP will be updated with the latest NEWS and EVENTS.
Be sure to watch this space and we look forward to sharing the NFT Journey with you all.
*note: Some dates and times may change so be sure to check back to get the latest information.
Keep Safe, Keep Well & Stay Awesome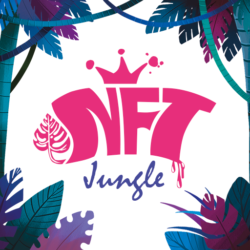 NFT Jungle